So, of course, I had to find some fun springy green things for me! I LOVE 'window shopping' on the internet! My boys don't really do well in stores that they aren't required to stay in a shopping cart, so shopping trips for me are usually during nap time on my computer! Not always ideal, but I will say there is nothing better than getting packages full of new clothes and shoes delivered right to your doorstep!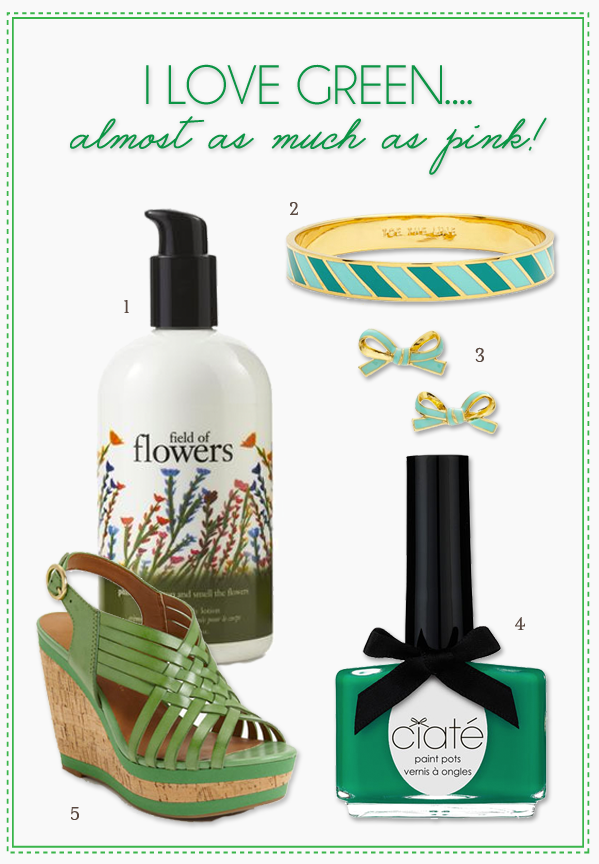 1.
Philosophy Field of Flowers body lotion
2.
Idiom bangle
3.
Bow stud earrings
4.
Ciate Paint Pod nail polish
5.
Green wedge